Hi there!
I was born in big city America (Chicago) and raised in suburban America (Michigan).
Through family visits, I also grew up experiencing rural America (Indiana).
My family roots can be traced back to arriving on the shores of America in the 1600s.
America is also a melting pot of cultures, and I am a part of that too. I am half Japanese and grew up speaking 2 languages at home.
My American grandfather and Japanese grandfather both served in World War II.
I have traveled the world to over 35 countries, and the countries I've spent the most time in are the United States, Japan, and India.
Since the summer of 2020, I have traveled a lot of miles on America's roads.
This includes the roads of Alabama, Florida, Georgia, Hawaii, Idaho, Illinois, Indiana, Iowa, Kentucky, Michigan, Minnesota, Montana, Nebraska, New York, North Carolina, North Dakota, Ohio, Pennsylvania, South Carolina, South Dakota, Tennessee, Virginia, West Virginia, Wisconsin, and Wyoming.
I have also spent many nights sleeping in America's great outdoors, tent camping or car camping.
This includes the great outdoors of Florida, Idaho, Kentucky, Michigan, North Carolina, North Dakota, New York, South Dakota, Tennessee, Wisconsin, and Wyoming.
I hope this mileage that I've accumulated and nights that I've spent sleeping outdoors helps you in planning your trip!
Here is an independent traveler's guide to finding the most beautiful places to visit in the United States!
OUTDOOR TRAVEL IN THE UNITED STATES
HAWAII | FLORIDA | MICHIGAN | WYOMING | SOUTH DAKOTA | NORTH DAKOTA | NEBRASKA | TENNESSEE | KENTUCKY | NEW YORK | UTAH | ARIZONA | CALIFORNIA
ROAD TRIP ACROSS AMERICA
HAPPY US TRAVEL PLANNING!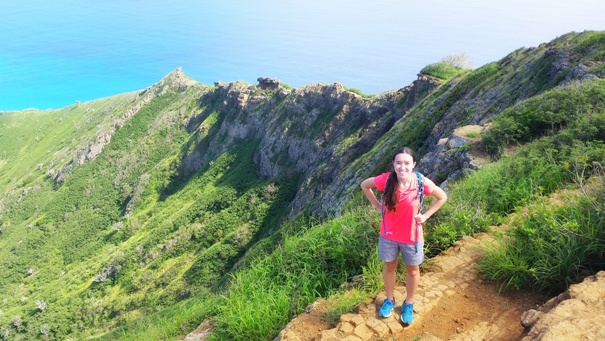 Image usage: Share the amazing views of America!
Use of my pictures (Flashpacking America) on your website: If you include a text link directly to my post url where you found the picture (not the homepage), you have permission to use one of my pictures on your website in your travel-related post, as long as the picture doesn't have any people in it. Please don't use a picture if you see a person in it, please don't use multiple pictures, and please only use a picture if you are writing about travel. If you link to my post within the relevant text of your post, that is the best! I reserve the right to request you take down a picture if I feel it is being used inappropriately. This is not permission to use my pictures on social media. Thank you for your understanding, and thank you for sharing!


There are affiliate links on this page. Among others, as an Amazon Associate I may earn from purchases.