Hi there!
You can make a visit to Whitefish Point on Lake Superior a quick stop to go and check out the Lake Superior beach here, or you can easily spend several hours here. This is located in the eastern part of the Upper Peninsula of Michigan. It's one spot along the coast to visit to see one of the many Lake Superior lighthouses in Michigan.
If you're interested in maritime history of the Great Lakes, then Whitefish Point is a mandatory visit!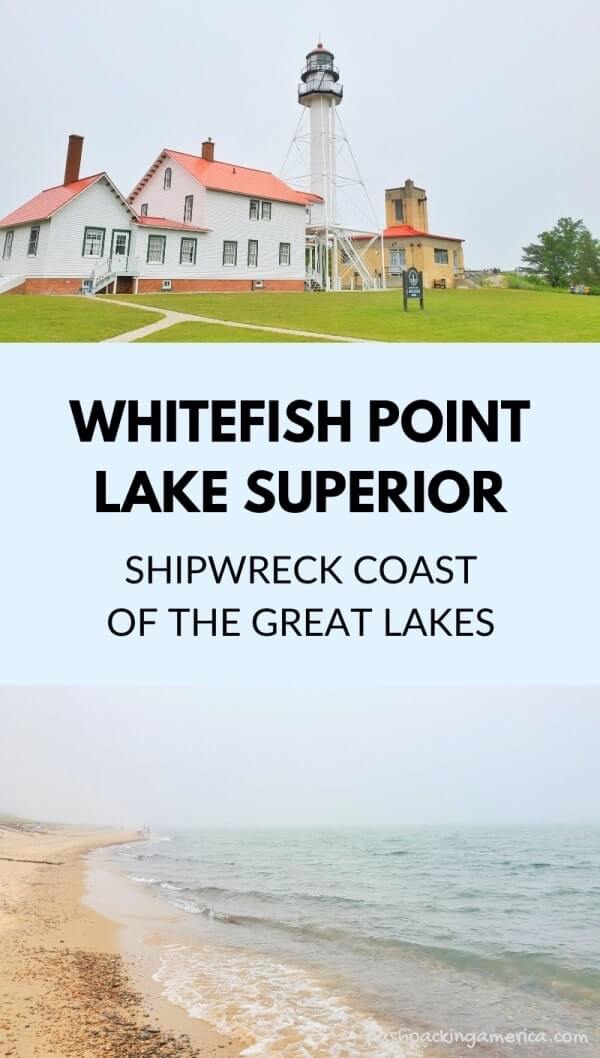 So…
What is there to do at Whitefish Point?
There's the Whitefish Point Light Station here, and you can walk through the lighthouse museum.
There's also a shipwreck museum here, which you could take your time going through.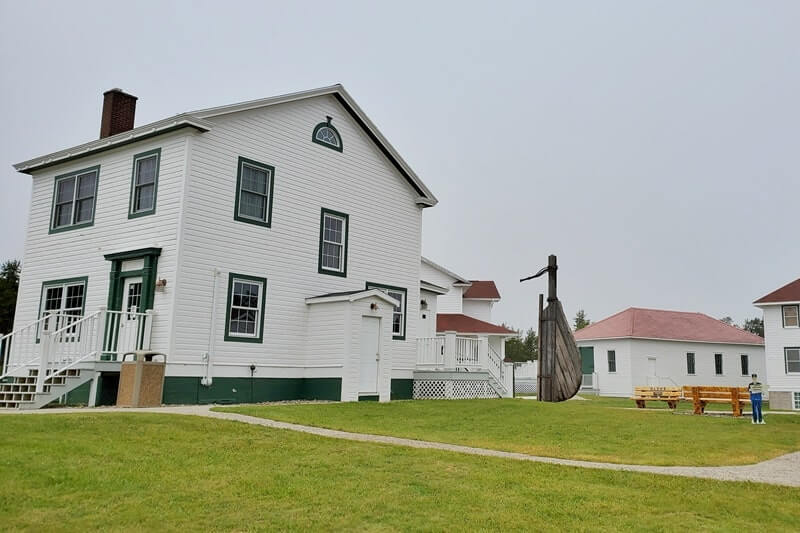 And then you can spend as little or as much time going for a leisurely stroll along the shores of Lake Superior. You'll see a lot of driftwood on the beach. You can walk for 15 minutes, or you could go for a 1 hour beach walk!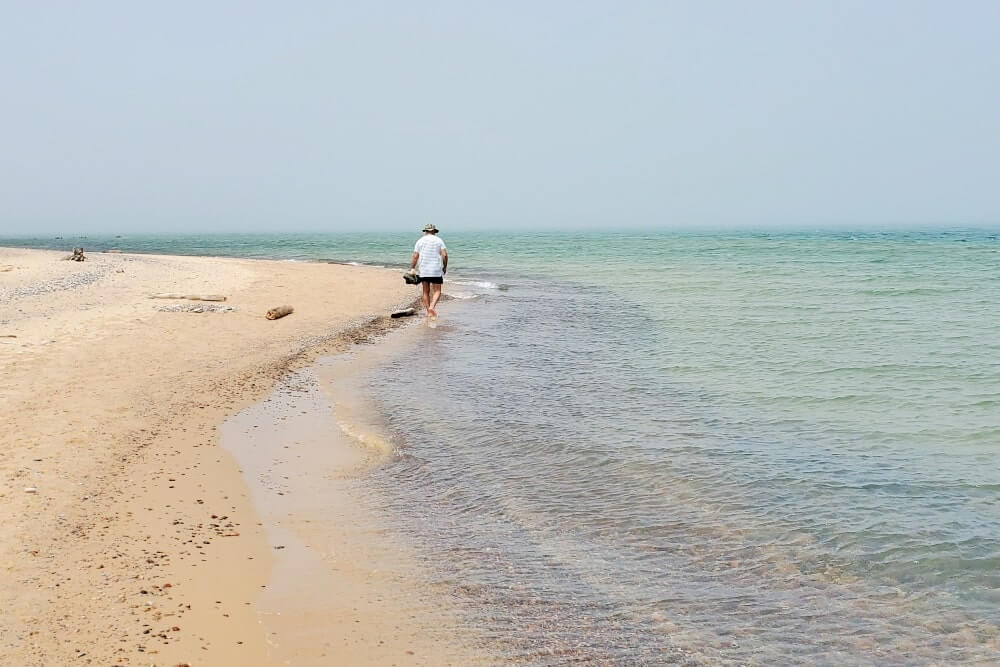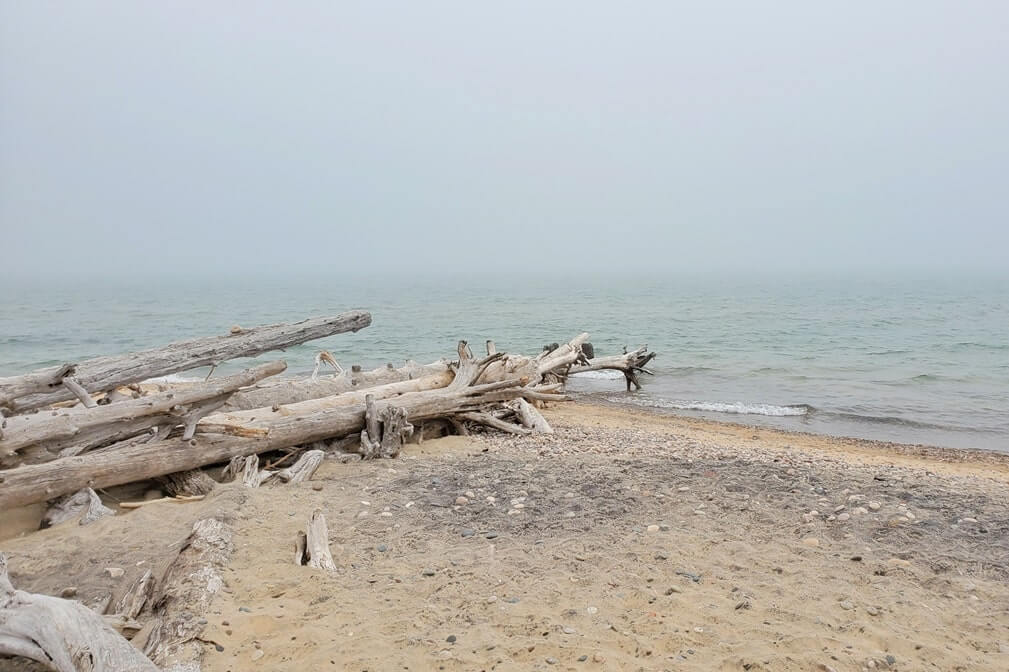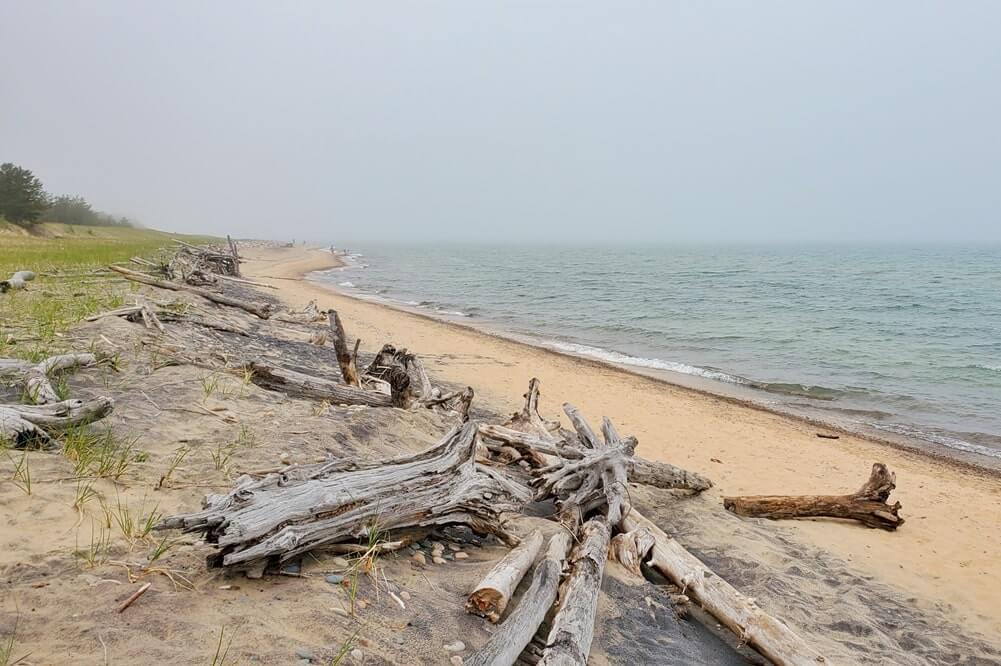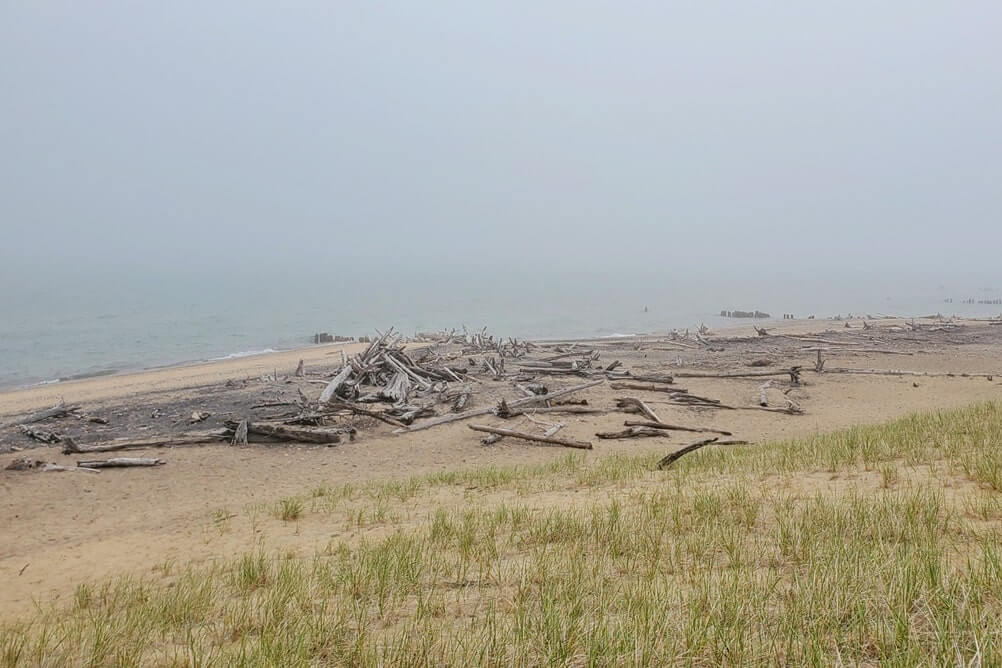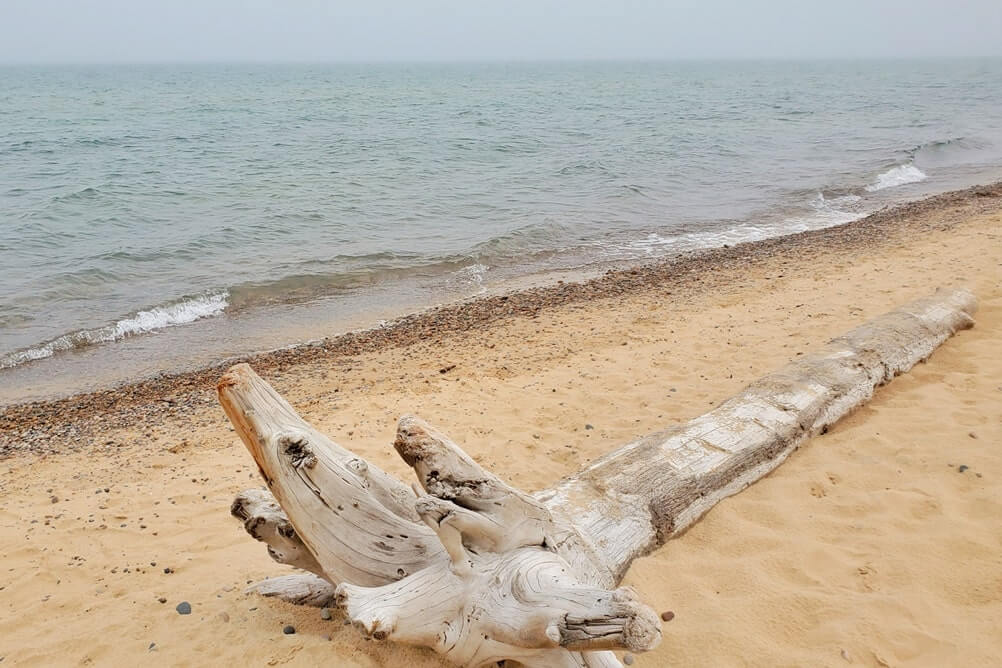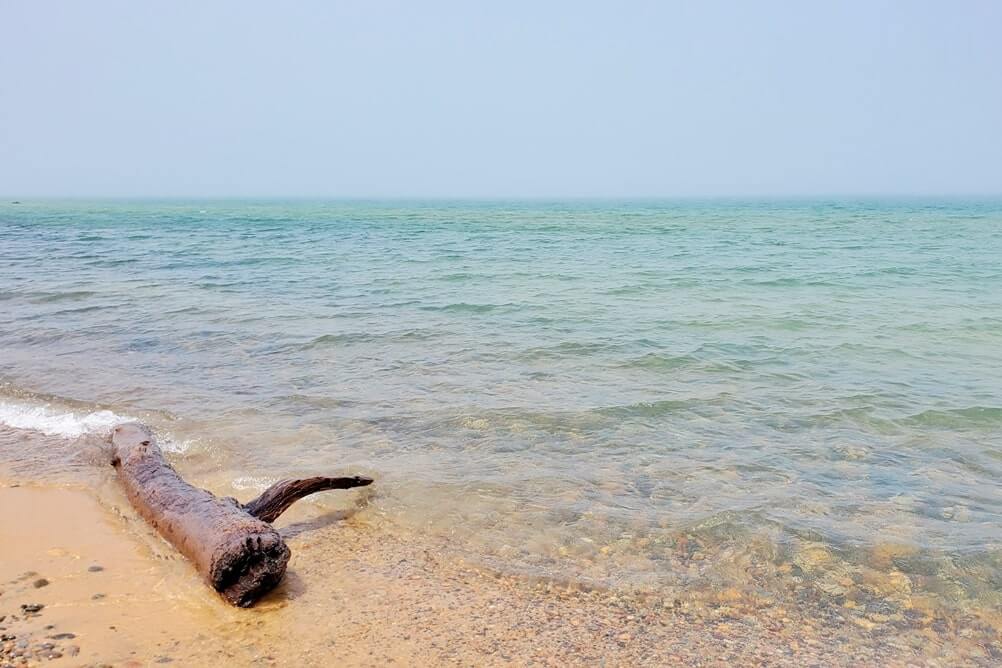 This is also known as a beach to search for colorful rocks.
The day I went to Whitefish Point, it sure seemed to give the mood of a "shipwreck coast"! It was a gloomy weather day with choppy water, and you could imagine how the waters of Lake Superior may not be so kind.
⚓
More photos/info below, but first...
Side note!
Here's some info on Michigan vacation prep! Top Michigan vacation spots:
PLUS:
And now…
More of what you can see with a visit to Whitefish Point
1. Whitefish Point and the shores of Lake Superior along the coastal areas surrounded here have been called the "Graveyard of Lake Superior" and the "Graveyard of the Great Lakes"
Why is it called the Graveyard of the Great Lakes or the Graveyard of Lake Superior? Why is this area a shipwreck coast?
According to the Great Lakes Shipwreck Museum:
More vessels were lost in the Whitefish Point area than any other part of Lake Superior.

There are 3 major reasons for the high loss of ships in the Whitefish Point area.

The eastern end of the lake is very congested where the lake narrows down like a funnel, and up and down bound ship traffic must pass.

Poor visibility in this congested area from fog, forest fires, and snow has caused numerous collision and groundings.

The nature of the lake itself, with the great expanse of over 200 miles of open water can build up terrific seas during a Superior "northwestern" storm.
2. Whitefish Point shipwreck memorials
You can see some memorials dedicated to those who lost their lives in shipwrecks walking around Whitefish Point.
3. You can see the Whitefish Point Lighthouse and walk around the grounds.

The Whitefish Point Lighthouse is the oldest active light on Lake Superior. It's listed as a Michigan historic site.
4. You can visit the Great Lakes Shipwreck Museum and tour the Whitefish Point Light Station building.
The Great Lakes Shipwreck Museum is in the same area as the Whitefish Point lighthouse. You'll walk from building to building around the lighthouse grounds.
In 2020, both the museum and lighthouse were open to visitation inside the buildings for the cost of $13 per person. It wasn't possible to climb up the lighthouse tower, although in the past it seems like it had been possible. I got the impression from the lighthouse volunteer that the reason for not being able to climb in 2020 wasn't necessarily related to covid, but I'm not totally sure.
See current prices and to check for 2021 updates.

👆 2020 admission fee for Great Lakes Shipwreck Museum

👆 U.S. Coast Guard Whitefish Point Station
5. Whitefish Point beach overlook
You can make your way over to the shores of Lake Superior to the Whitefish Point beach overlook.
6. You can go for a long walk on the beach.
You can walk in either direction along the Whitefish Point beach. If you want to wade in the water, be sure to wear hiking sandals or water shoes! It's not always completely sandy so it can be good to wear some form of footwear.

👆 Spot the lighthouse!
7. You can see small sand dunes around.
Dune grass is said to be fragile and an important part of the coastal eco-system so take care not to step on it!
8. There's the Whitefish Point bird observatory.

👆 Whitefish Point Bird Observatory and the Dune Restoration Project

👆 Dogs are allowed at Whitefish Point beach, but keep them on a leash to protect them from the little birds and their eggs.

👆 Bird eggs may be alongside rocks.
9. Swimming in Lake Superior at Whitefish Point beach
Remember that the shores of Whitefish Point around here is called Shipwreck Coast for a reason. The waters may be rough. The waters of Lake Superior are also generally considered cold for most people, even in summer. That said, there are people who do wade in the water. Take care if you do get in the water! And if you are interested in swimming in Lake Superior, take a look at the Lake Superior beaches in Pictured Rocks National Lakeshore.
And that's a bit about going to see the Whitefish Point Light Station and Whitefish Point Beach!
Explore other parts of Lake Superior's shipwreck coast:
And see more Lake Superior lighthouses to visit in Michigan.
Also see more things to do during your Eastern UP road trip.
HAPPY VISIT TO WHITEFISH POINT AND THE SHIPWRECK COAST OF THE GREAT LAKES!
There are affiliate links on this page. Among other partners, as an Amazon Associate, I may earn a commission from this.
Things to pack for your Michigan vacation!
The ultimate beach towel for travel?!
Turkish towels are considered to be more lightweight than your average beach towel while still being absorbent. Be sure to check out
turkish towels like these
!
How to be a little bit more eco-friendly during your road trip!
Instead of using plastic silverware, try out
bamboo silverware like this set
!
The cheapo way to waterproof your phone
You can beach-proof your phone with a
simple waterproof phone case like this
.
Wear less sunscreen by wearing a UPF swim shirt!
Wearing a swim shirt means less skin that's exposed to the sun which means less sunscreen you need to apply! See about wearing
swim shirts with UV protection like these
when you're swimming in Lake Michigan or Lake Superior! Less sunscreen also means less chemicals from that sunscreen will enter our precious Great Lakes!
Get your travel bags more organized!
Packing cubes can make it so you're spending less time on your vacation looking for things! They are basically a form of drawers in your suitcase. Take a look at
these packing cubes
.