ALOHA!
The Ahihi Kinau Natural Area Reserve is considered to be one of the best snorkeling spots on Maui. This is located in South Maui.
So there are 2 main areas to snorkel at the bay of Ahihi Kinau that are considered safe ocean entry spots (officially recommended by the state of Hawaii), and they are located in kind of separate areas. (But still pretty close to one another.)
This snorkeling area can include spots by any of these names:
Ahihi Kinau
Ahihi Bay
Ahihi Cove
Kanahena Beach
Kanahena Bay
Kanahena Cove
Maonakala
The dumps
This may sound confusing, but once you're there, it's really not all that confusing to find a snorkeling spot! Despite all these names, they pretty much cover 2 snorkeling entry spots.
Once you arrive in the main parking lot area, you can have a look at the signs (with map) to direct you to the best snorkeling spots within the Ahihi Kinau Reserve. Just know that you can refer to the map once you're there to figure it out with ease without having to remember! Just get yourself to the main Ahihi Kinau parking lot!
Snorkeling entry points at Ahihi Kinau Natural Area Reserve
1. Cove right off the side of the road
Commonly referred to as Ahihi Cove
2. Cove you get to by taking a trail behind the parking lot
Commonly referred to as "the dumps" on Maui… also could be Maonakala or Kanahena
Location of South Maui's natural reserve
Ahihi Bay is located in South Maui, and it's a pretty easy drive to get to this part of Maui.
Once you get further south closer to Ahihi Bay, it's a scenic drive, too!
If you're staying in South Maui's main resort area of Wailea, it'll be about a 15 minute drive. If you're staying in West Maui's main resort area of Kaanapali, then it'll be about an hour drive.
Rocky beaches
Both of these snorkeling entry spots are rocky entrances. This means they are not so much beaches to hang out at as they aren't sandy beaches. This also means that if you won't be wearing snorkeling fins, it will be nice to be wearing water shoes so you won't be walking barefoot over all the rocks.
What the people of Maui would like you to know before snorkeling at Ahihi Kinau
…or before going to any beach on Maui
1:
One barrelful of sunscreen goes into the ocean around the island of Maui each day, one swimmer at a time.
So consider wearing sunscreen that doesn't have what can be considered the worst chemicals for marine life in it. Check the ingredients list of your sunscreen. Just because it says it's a "mineral" sunscreen doesn't necessarily mean it doesn't have the worst chemicals in it.
If you wear swim shirts when snorkeling, it means that's less sunscreen you need to apply too.
2:
Never stand, unless on sand
When you're in the water, standing up on a rocky surface could mean that you're standing on living coral reef. So standing up could mean that you're damaging the reef that attracts the colorful tropical fish.
🐠🌴
And now…
Here's a bit about what you'll see on the South Maui drive to the coves and bays of the Ahihi Kinau Natural Area Reserve!
These pictures were taken in January 2020.
So driving in South Maui, once you start to get near the Ahihi Kinau Natural Reserve…
You'll see a sign that tells you you're entering the area of the reserve. So you'll be driving along the coastline that's a part of the reserve.
You'll soon come across one of the snorkeling spots, at Ahihi Cove. This is the snorkeling spot that's accessed right off the side of the road. You can park on the side of the road and snorkel here.
You'll keep driving to get to the other snorkeling spot, at Kanahena Cove (aka the dumps). You'll see a sign leading to a parking lot.
Once you've parked, it's a short trail that will take you to the beach!
Right before you get to the beach area, there will be a sign. You can look at this to refer to the snorkeling entry area.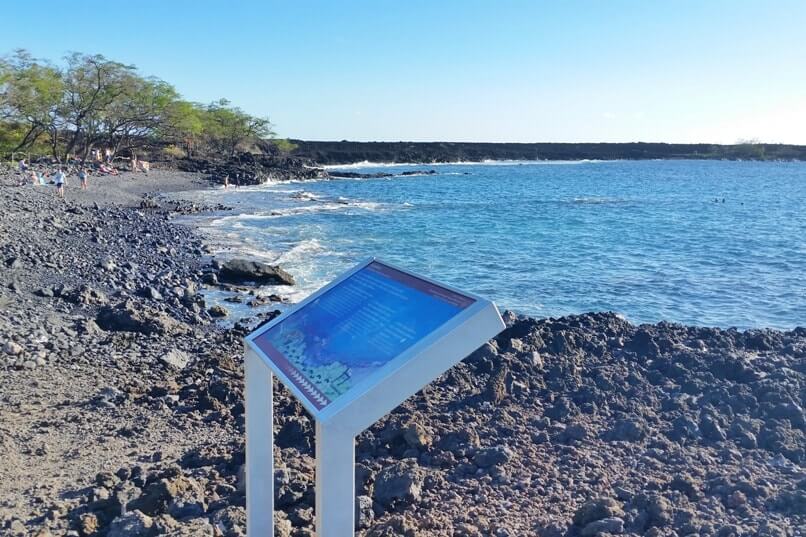 Basically, the snorkeling entry spot at Kanahena Cove is at the far end of the beach, where you see the fish sign.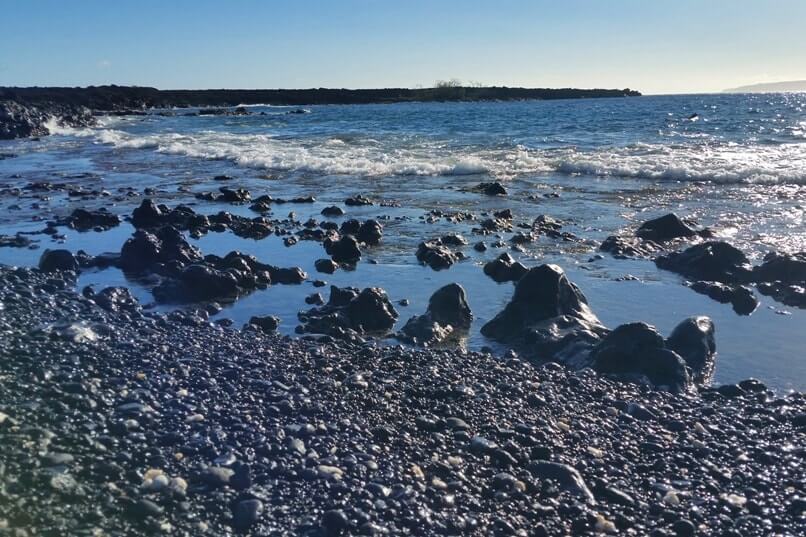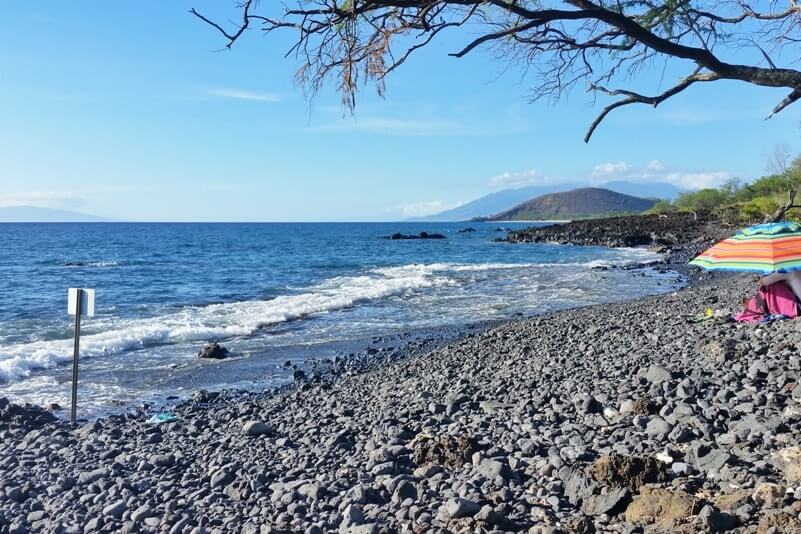 And once you've had your fill of snorkeling at one (or both!) of these Maui snorkeling spots…
You can drive further south to La Perouse Bay and to hike the Hoapili Trail across lava fields.
Or you can just drive back!
And that's a bit about some of the top snorkeling spots in Maui!
See some snorkeling essentials for Hawaii to pack for your trip to Maui!
See more beaches in South Maui:
And more great things to do in South Maui!
Do the hike across old lava flows from La Perouse Bay, and then make it a post-hike recovery swim with snorkeling at Ahihi Kinau! Perfect hike + snorkel day in South Maui!!
HAPPY SNORKELING IN SOUTH MAUI!
👇
Explore the Road to Hana map on google maps!
More of the best things to do in Hawaii:


There are affiliate links on this page. Among other partners, as an Amazon Associate, I may earn a commission from this.


Top things to pack for your Hawaii vacation!

The ultimate beach towel for travel?!

Turkish towels are considered to be more absorbent and lightweight than your average beach towel. Be sure to check out turkish towels like these!

The cheapo way to waterproof your phone

You can take underwater pictures with a simple waterproof phone case like this. Touch screen may not work well underwater - try the volume button to snap the pic instead!

Get your suitcase more organized!

Packing cubes can make it so you're spending less time on your vacation looking for things! They are basically a form of drawers in your suitcase. Take a look at these packing cubes.

Wear less sunscreen by wearing a UPF swim shirt!

Wearing a swim shirt means less skin that's exposed to the sun which means less sunscreen you need to apply! See about wearing swim shirts with UV protection like these when you're snorkeling.



More for your Maui packing list





Watch the videos to see Maui in action!

If you see an activity you like, look in the description below the youtube video for the individual blog post about that specific activity!



ALOHA!